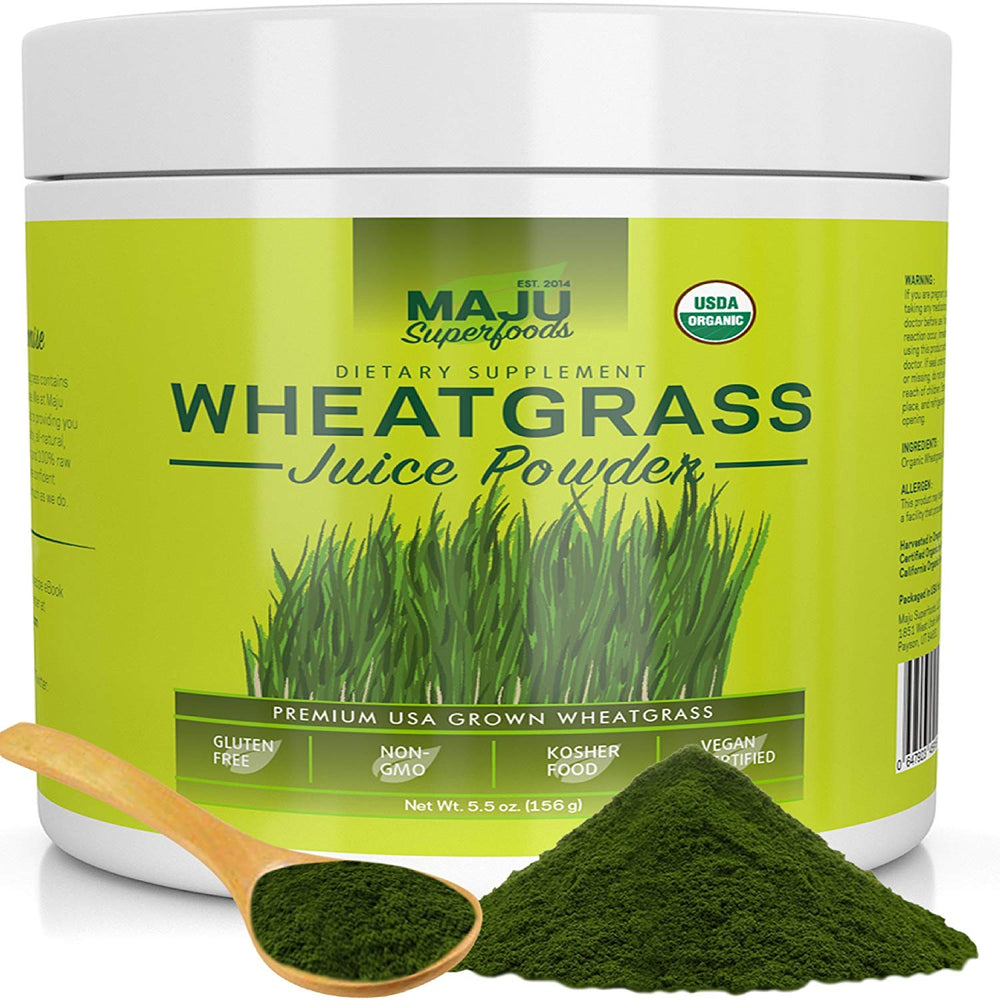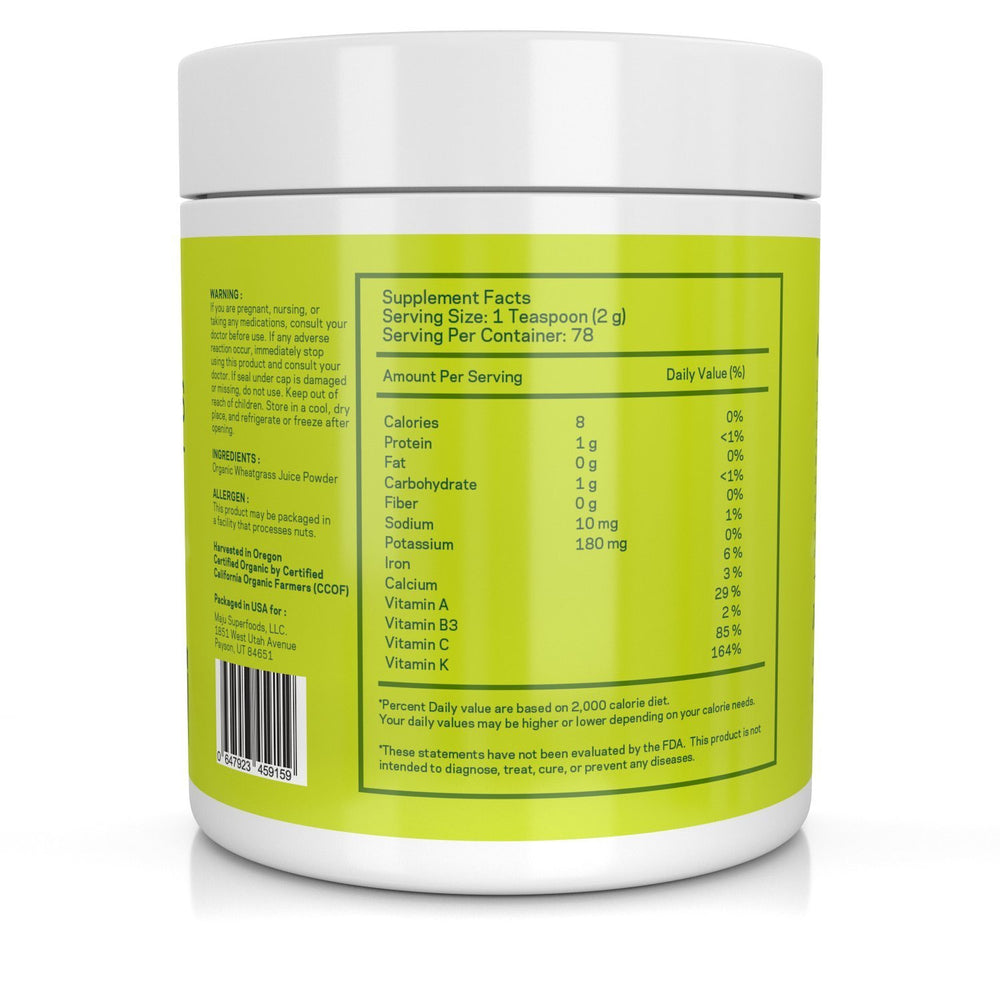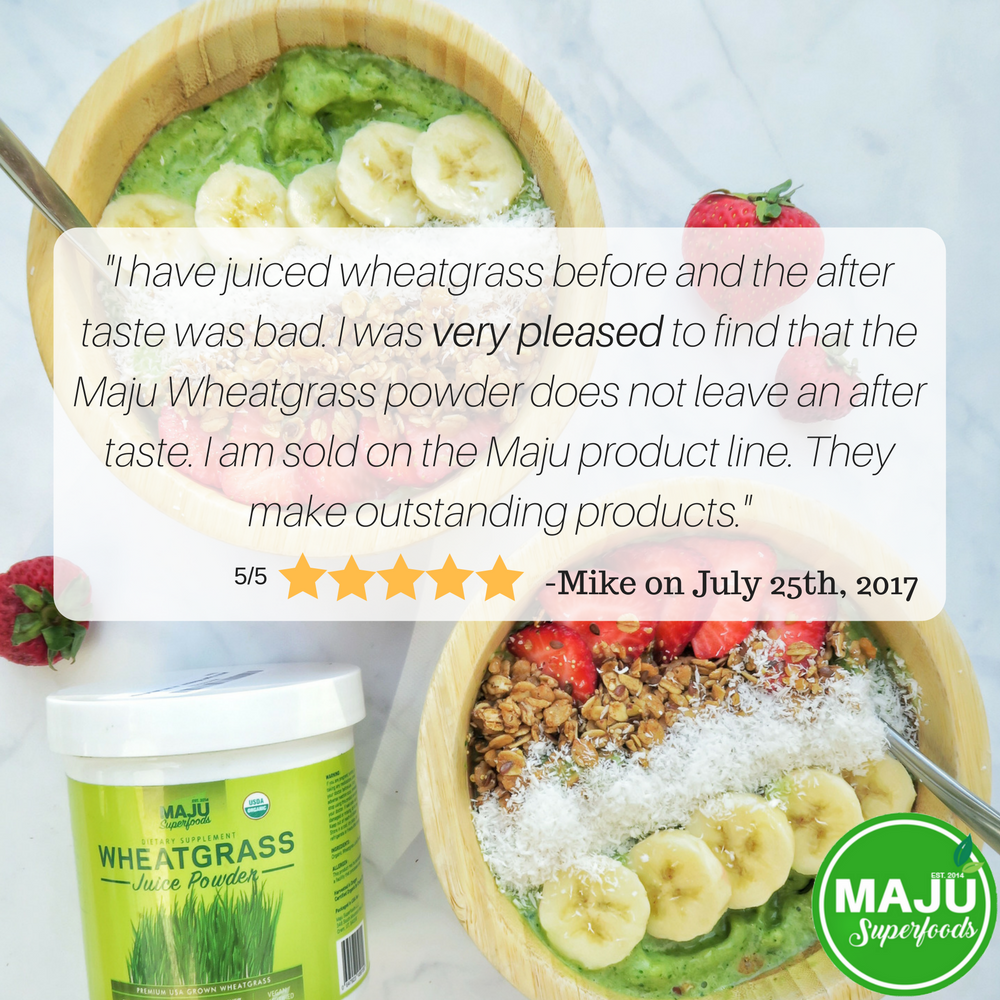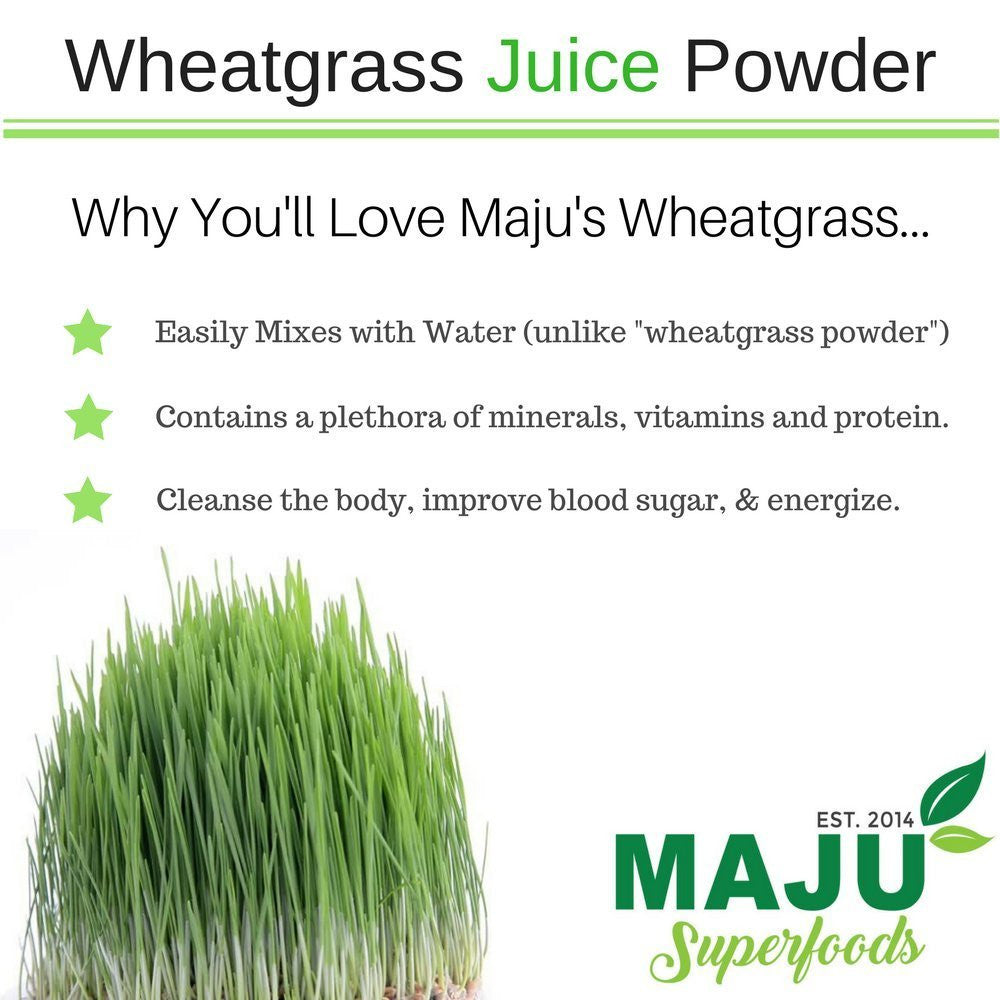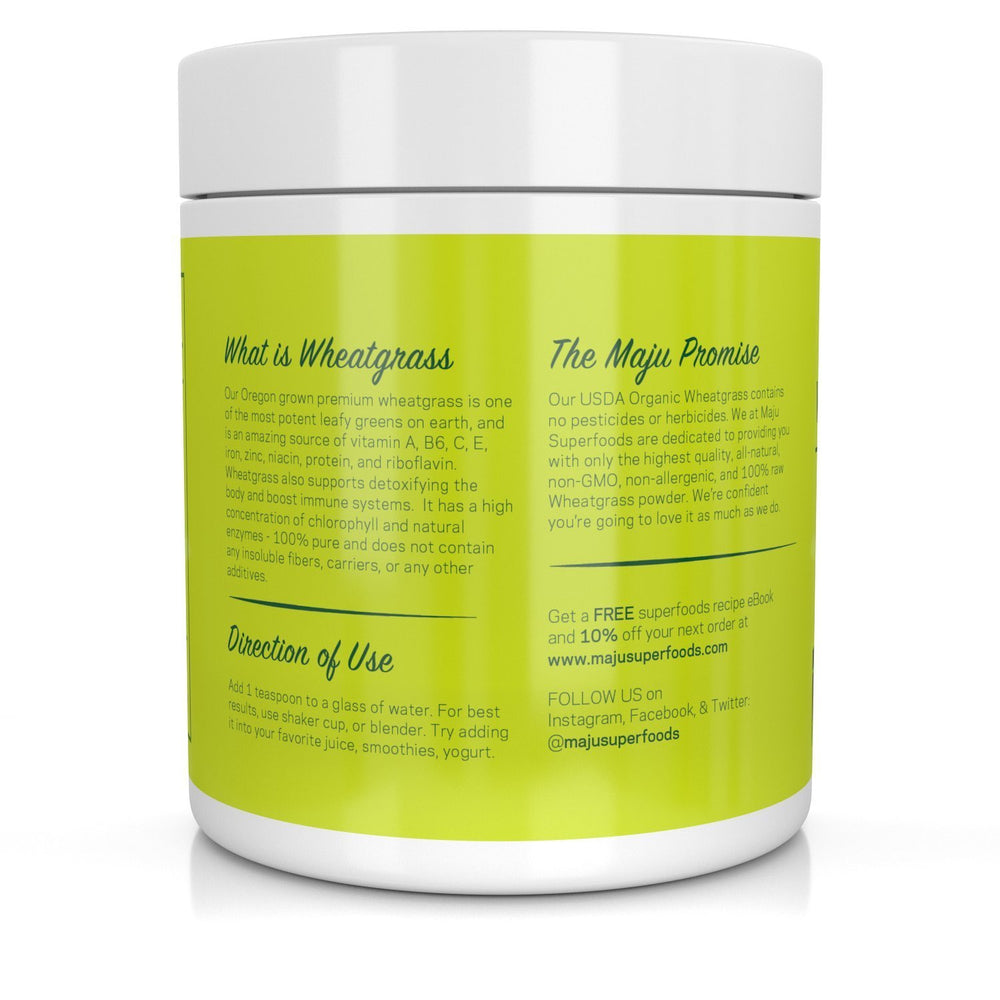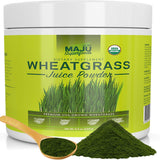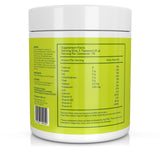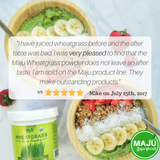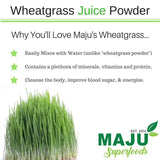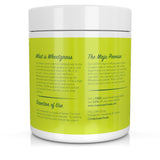 Organic Wheatgrass Juice Powder (5.5oz)
60-Day Satisfaction Guarantee
About this product
Maju's Organic Wheatgrass Juice Powder is grown on a family farm in the volcanic, mineral rich soil of Utah. We dry our Wheatgrass using a proprietary technology that eliminates heat and oxygen to preserve the maximum amount of nutrients and enzymes. This makes for a highly concentrated and potent juice powder with unbeatable consistency, nutrient preservation, and texture. Add some of this green goodness to your pre-workout for a natural energy boost or simply mix with water.
Health Benefits of Wheatgrass*
Boosts Energy
Rich in Nutrients & Antioxidants
Increases Vitality
Support Healthy Inflammation
How To Take:
Add 1 teaspoon to water, juice, smoothies, or yogurt.
What is Wheatgrass?
Wheatgrass, also known as "couchgrass" is the newly sprouted grass of the wheat plant, Triticum aestivum. It is recognized in the health community today as a plant superfood with potent health benefits.
Wheatgrass Juice Powder is harvested and ground into powder form just like the whole powder. However, before being powderized, it undergoes an additional process where the fiber and pulp of the plant is filtered out.
This results in only the juice, which is then dehydrated into a powder.
This process concentrates the nutrients from the wheatgrass and makes for an even more potent supplement.
Key Compounds:
Contains Chlorophyll.
Is a 'Complete Protein' (contains all of the essential amino acids).
Contains vitamins B, E, C, and K.
Rich in antioxidants like beta carotene.
Contains the minerals iron, calcium, phosphorus, magnesium, zinc, and copper.
A Short History:
The use of Wheatgrass can be traced back all the way to the Egyptians over 5,000 years ago. They were said to have used the plant for its health and vitality.
The Western world didn't start consuming the raw plant until around the 1930's when a man named Charles Schnabel started to spread awareness about its benefits.
Additional Resources:
Wheatgrass: History, Benefits, Nutrition Data
Wheatgrass Powder Vs. Wheatgrass Juice Powder: What's The Difference?
Guaranteed Safe & Secure Checkout

As Seen On

---
FDA Disclaimer
These statements have not been evaluated by the Food and Drug Administration. These products are not intended to diagnose, treat, cure or prevent any disease.