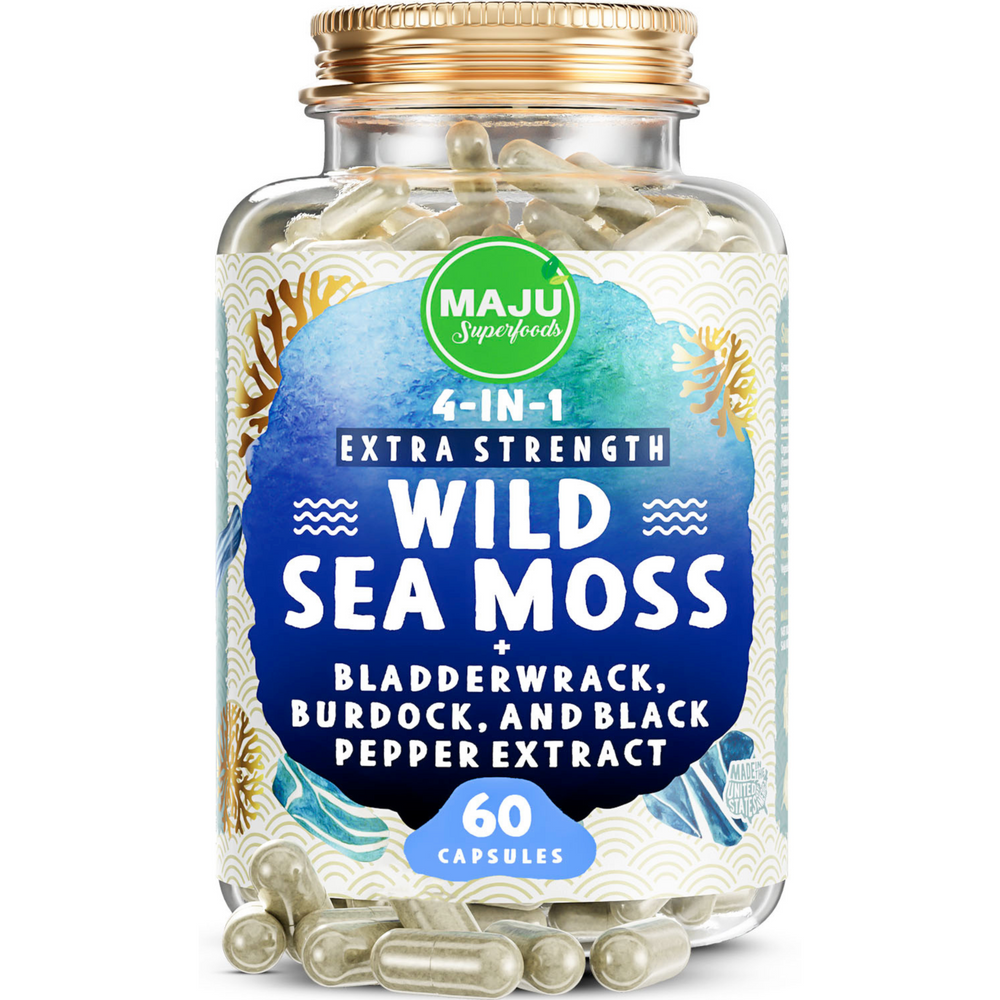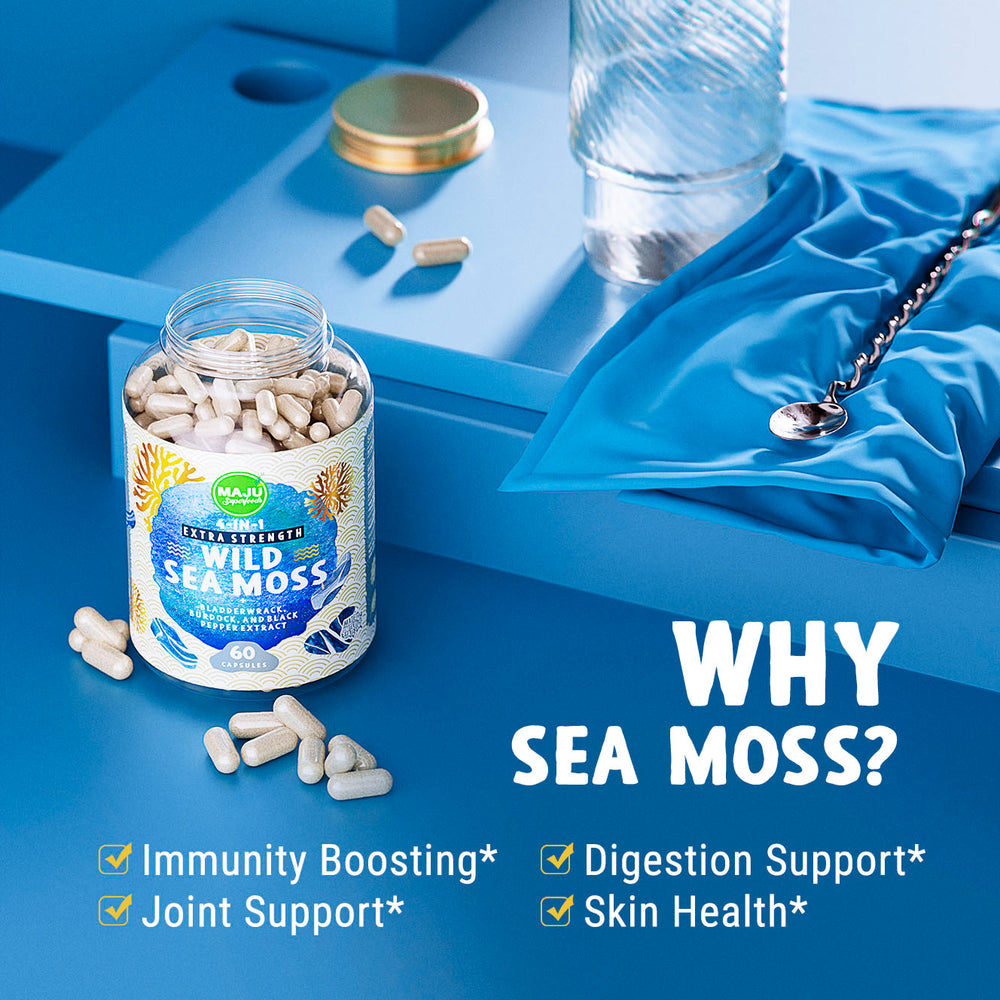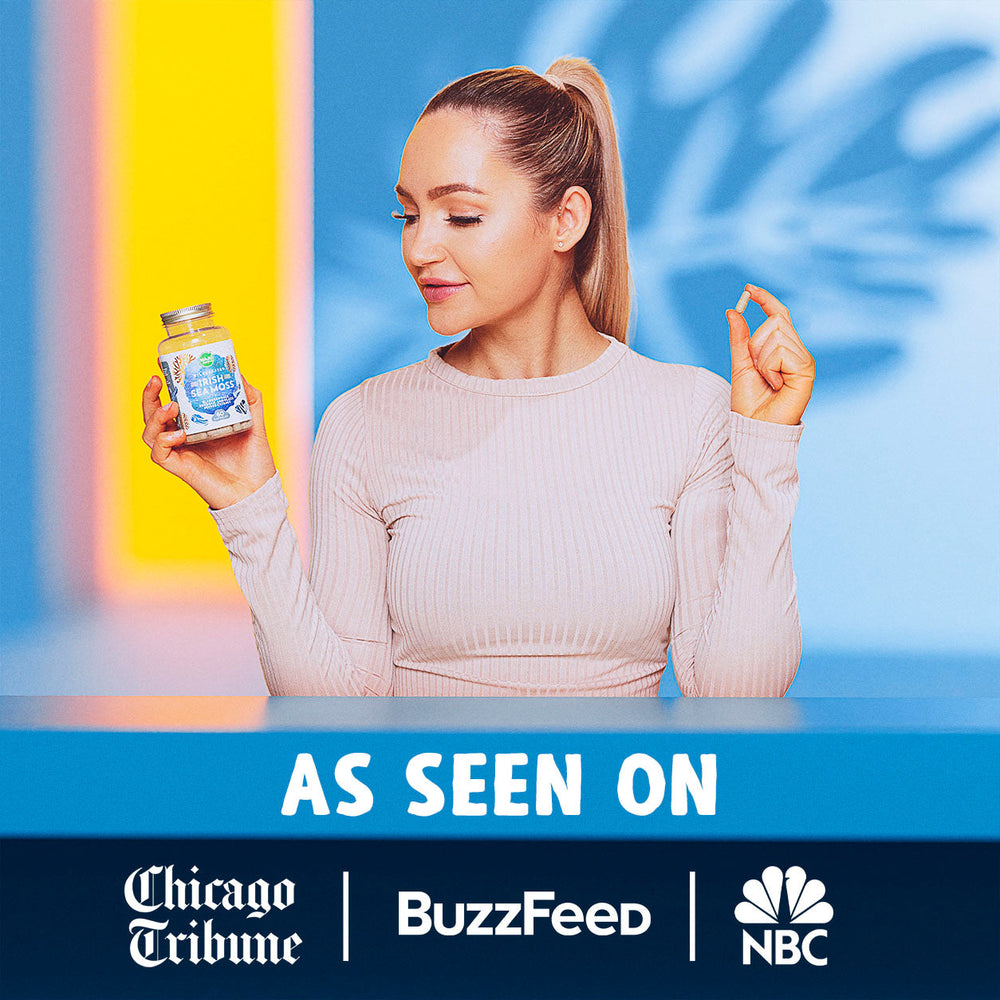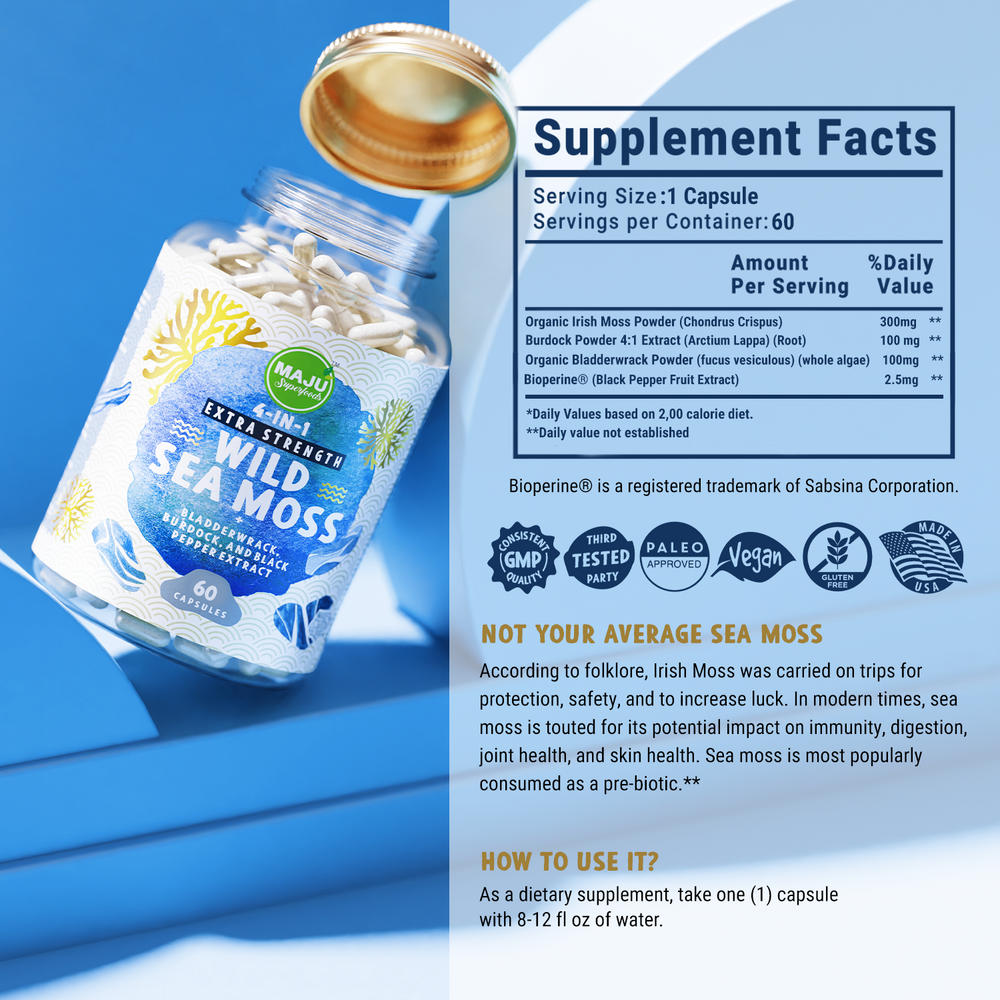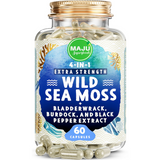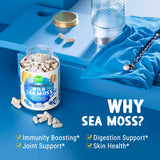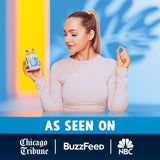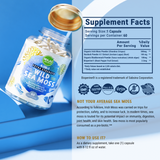 Wild Sea Moss Capsules (60ct)
60-Day Satisfaction Guarantee
About this product
Maju's Wild Irish Sea Moss, also known as Chondrus crispus, is harvested from its natural environment in the cold Canadian waters. Our sea moss capsules contain a powerful combination of Wildcrafted Irish Sea Moss, Bladderwrack, Burdock Root, and Black Pepper (for enhanced absorption).

Health Benefits of Wild Sea Moss*
Immune Boosting
Bone & Joint Support
Digestion Support
Promote Skin Health
Protect Against Free Radicals
Thyroid Support
How To Take:
Take 2 capsules by mouth daily with a full 8 oz glass of water.


What is Irish Sea Moss?
Chondrus crispus is a type of edible algae or seaweed. This red sea vegetable contains a wide array of vitamins, minerals and antioxidants and is widely used today to benefit overall health.

Key Ingredients: 
Wildcrafted Sea Moss: Helps boost immunity and lowers risk of infection.*

Burdock Root: High in antioxidants (Helps fight infections and harmful bacteria).*

Bladderwrack: Helps regulate metabolism and increase neurological development.*

Black Pepper Extract: May help improve cholesterol levels and offer brain and gut support.*

A Short History:
Archaeologists estimate that Irish Sea Moss or Chondrus Crispus has been harvested by humans for nearly 14,000 years. Evidence of this red seaweed's medicinal benefits can be traced back to 600 BC, and it was originally used as a food source around 400 BC on the British Isles.

Additional Resources:
Guaranteed Safe & Secure Checkout

As Seen On

---
FDA Disclaimer
These statements have not been evaluated by the Food and Drug Administration. These products are not intended to diagnose, treat, cure or prevent any disease.