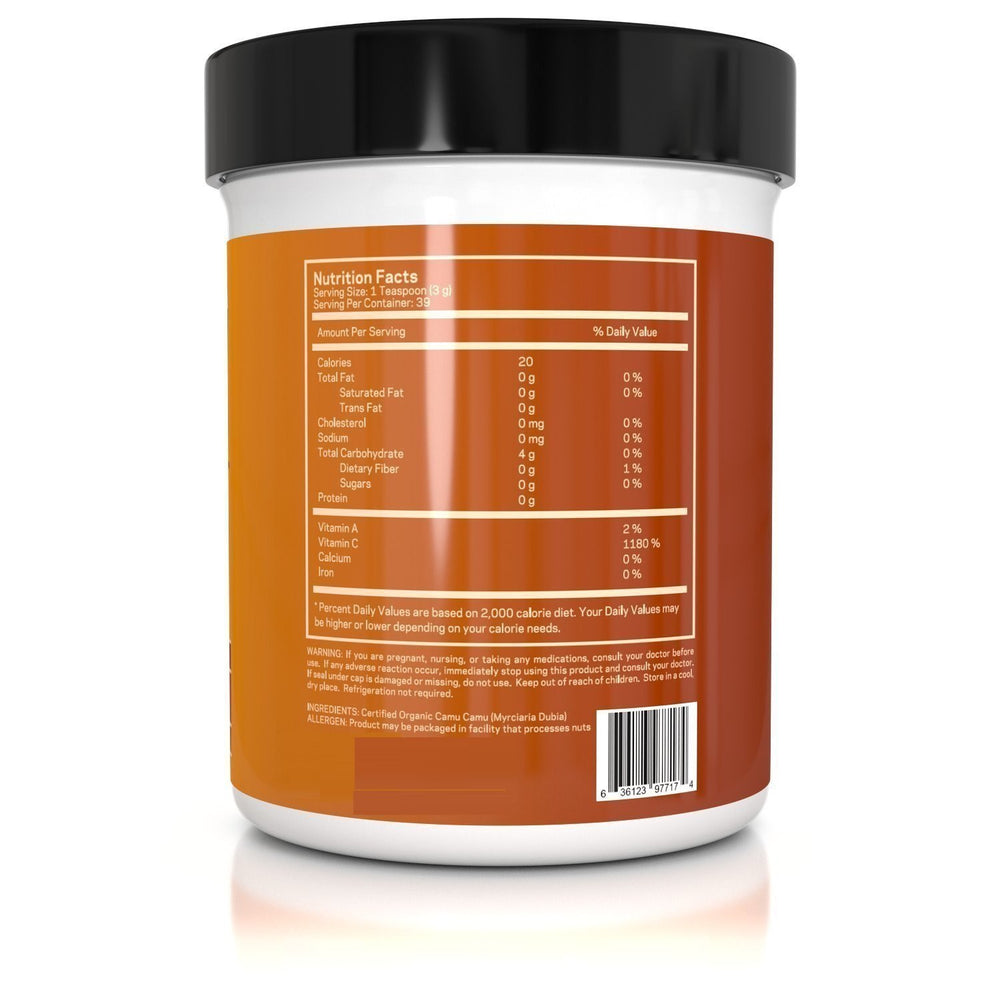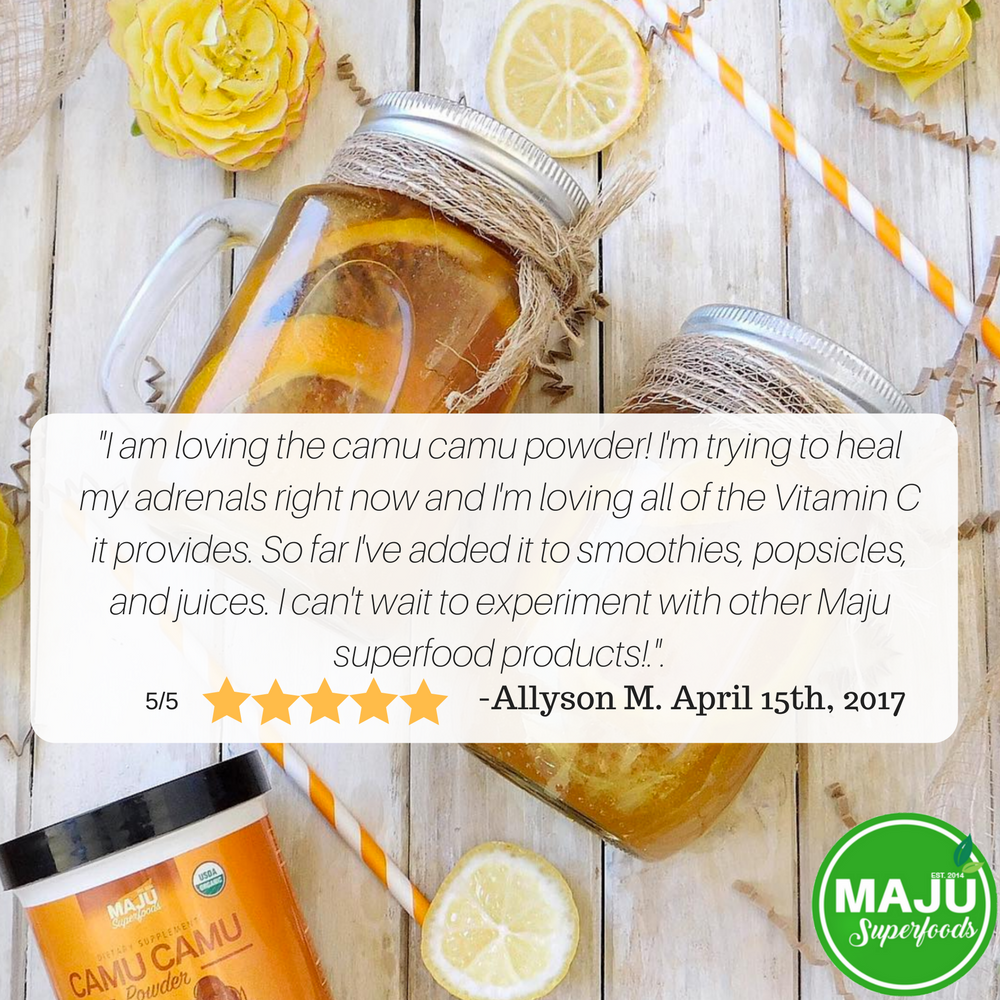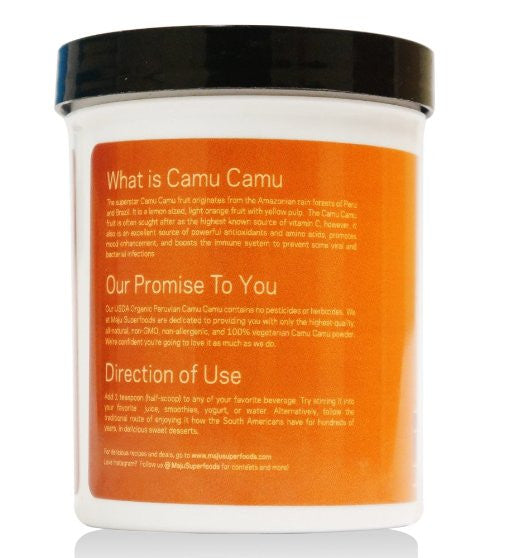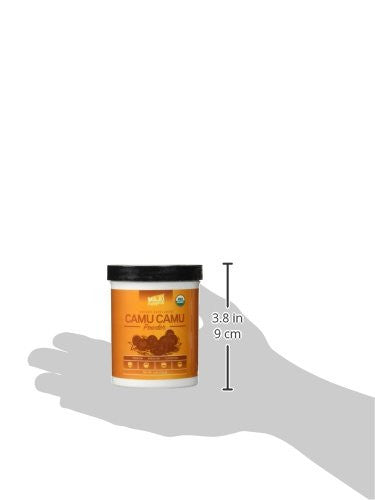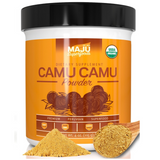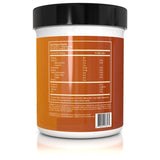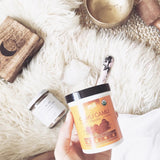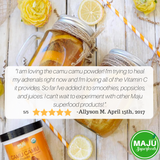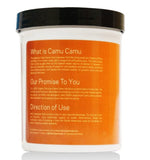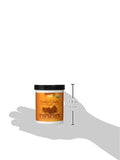 Organic Camu Camu Powder (4oz)
60-Day Satisfaction Guarantee
About this product
Maju's Camu Camu Powder is grown by family farms in its naturally environment of Peru. This Camu Camu Berry powder can help you get your daily dose of vitamin C in one serving. Try adding some to your morning smoothie and see if you notice a natural energy boost. This tart, citrus-y powder can also be used for baked treats, like cookies or pies! Our Camu Camu is USDA Organic, Non-GMO, and Raw. It offers high nutritional content, contains 1,180% of the daily recommended dose of vitamin C, and is extremely versatile.
Health Benefits of Camu Camu Powder*
High in Vitamin C
Boosts Energy
Support Healthy Inflammation
Improves Immune System
Supports Bone Health
How To Take:
Add 1 teaspoon to juice, smoothies, oatmeal or yogurt.
What is Camu Camu?
Camu Camu are small, sour berries that grow on a flowering shrub called Myrciaria dubia. The plant is native to the South American rain forest in Peru and Brazil, but can also be found in Columbia, Ecuador and Bolivia. It has multiple edible parts that have been used medicinally for years. Camu Camu is a superfood most often consumed for its high vitamin C content.
Key Compounds:
High in vitamin C, manganese, copper, iron, and zinc.
Rich in antioxidants and phytochemicals such as polyphenols, ellagic acid, gallic acid, 1-methylmalate, anthocyanins, and flavonoids.
High in carotenoids like lutein, beta-carotene, and zeaxanthin.
A Short History:
The Camu Camu Berry has been eaten and drunk as a juice by many different South American tribes for over 700 years. The Amazonian Indians traditionally used the fruit to help treat infections, decrease pain, improve joint function, and to extend life.
It wasn't until the 1950's that researchers discovered these berries contain the highest naturally occurring level of vitamin C of all plant food sources. Today, there are large farms or tree nurseries that grow the Camu Camu tree to harvest its fruit and make it more widely available.
Additional Resources:
Guaranteed Safe & Secure Checkout

As Seen On

---
FDA Disclaimer
These statements have not been evaluated by the Food and Drug Administration. These products are not intended to diagnose, treat, cure or prevent any disease.