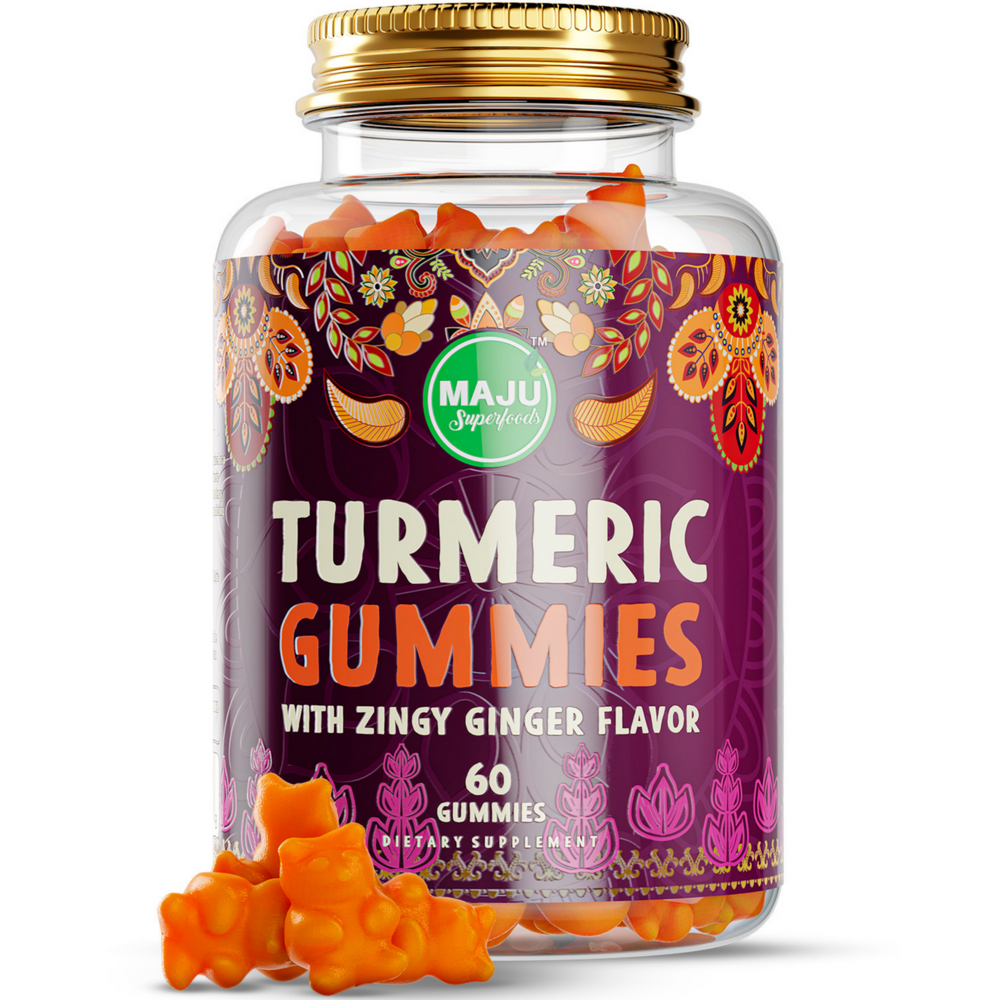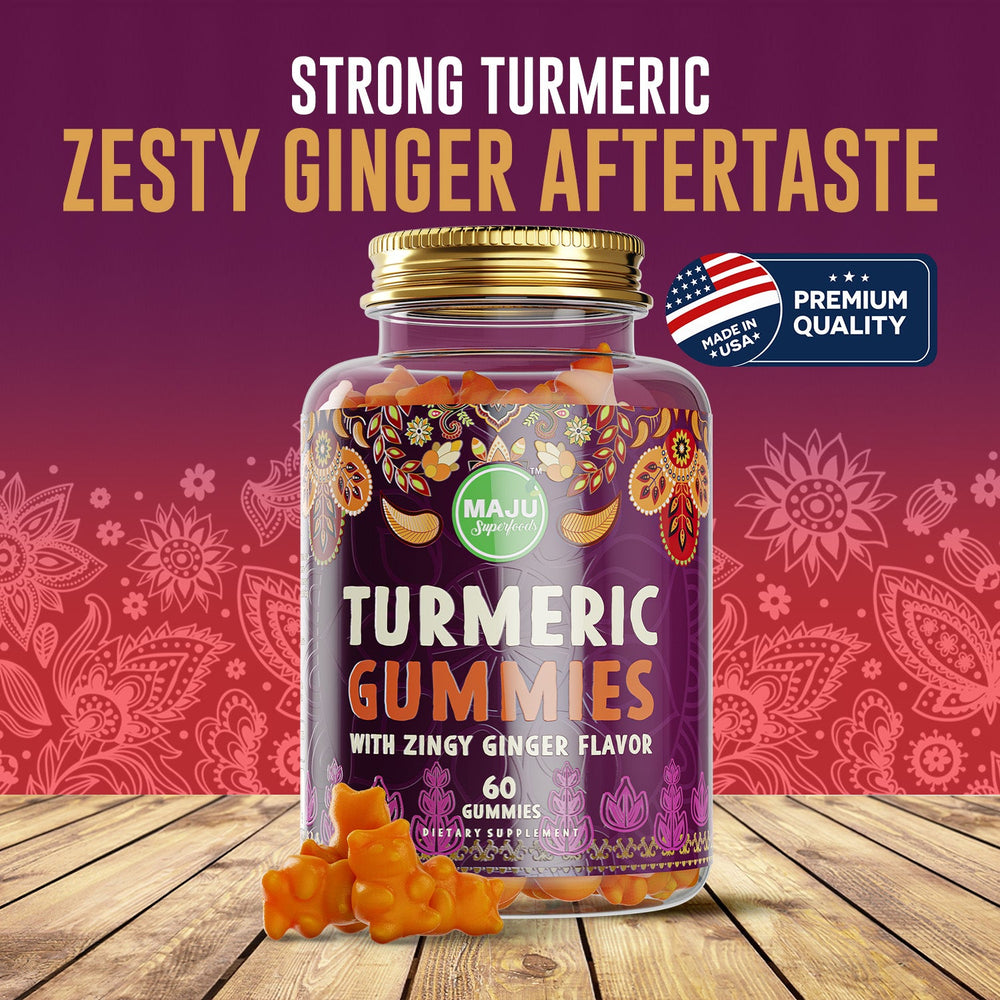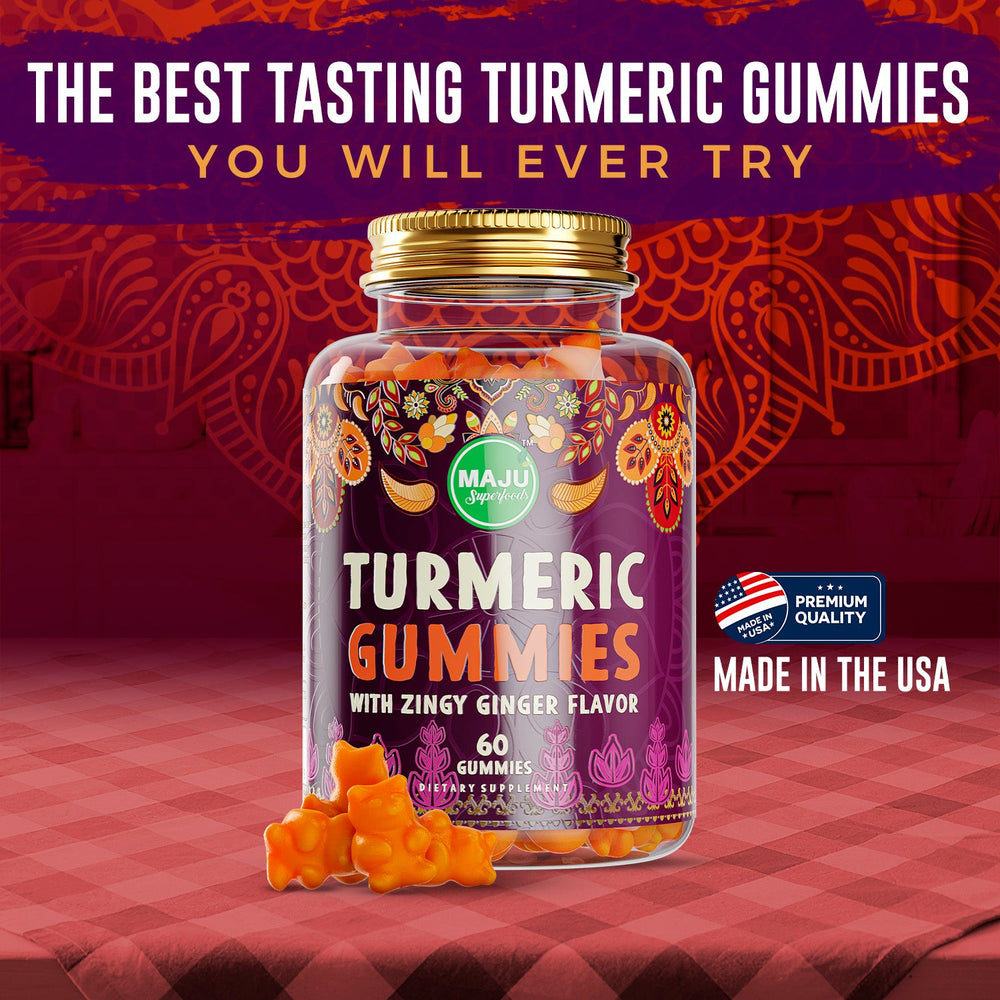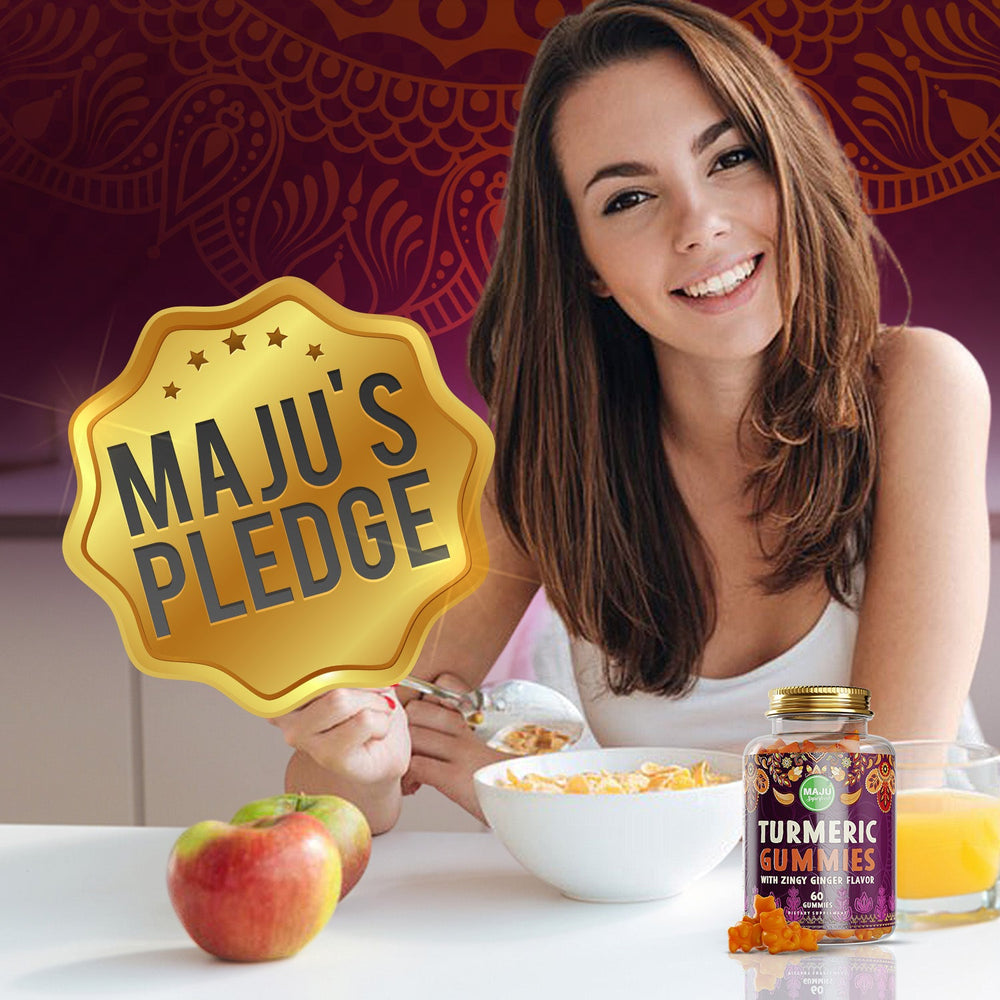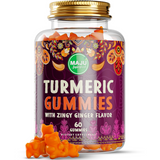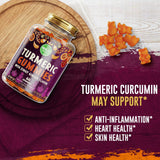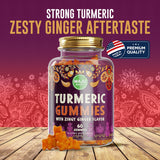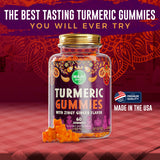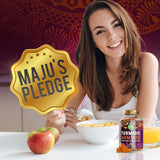 Turmeric Curcumin Gummies with Ginger (60ct)
60-Day Satisfaction Guarantee
About this product
Maju's USA-crafted Turmeric Gummies contain potent turmeric curcumin and black pepper extract to enhance absorption. A hint of ginger gives them a tasty, zesty kick. These gummies are addicting. Now, you can take turmeric every day and enjoy it.
Health Benefits of Turmeric*
Joint Support
Skin Health
Support Healthy Inflammation
Promotes a Stronger, Healthier Heart
Digestion Support
How To Take:
Take 2 gummies daily, with or without food.
What is Turmeric?
Turmeric is a plant in the ginger family, native to Southeast Asia. It's a common spice most often found in curry powder. It contains a chemical called curcumin, which is likely responsible for its purported benefits. These curcuminoids also give turmeric its rich, yellow color. 
Today, this ancient spice is used as a dietary supplement to benefit from its health-boosting properties. Many use antioxidant packed turmeric curcumin to promote younger-looking skin, help boost energy levels, encourage healthier joints and assist the immune system.
Key Ingredients:
Turmeric Curcumin: Contains more than 300 naturally occurring components including beta-carotene, ascorbic acid (Vitamin C), calcium, flavonoids, fiber, iron, niacin, manganese, phosphorus, potassium, zinc, and more. The chemical responsible for its touted health benefits, however, is curcumin.*
Black Pepper Extract: Piperine helps the body better absorb the turmeric and take advantage of the various benefits.*
A Short History:
Turmeric dates back over 4,000 years to Vedic Culture in India. It has been praised as a powerful natural root by ancient health gurus. This ancient medicinal plant was traditionally used for skin disorders, upper respiratory issues, joints, and the digestive system.
Additional Resources:
Turmeric For Weight Loss: What Does The Research Say?
Guaranteed Safe & Secure Checkout

As Seen On

---
FDA Disclaimer
These statements have not been evaluated by the Food and Drug Administration. These products are not intended to diagnose, treat, cure or prevent any disease.