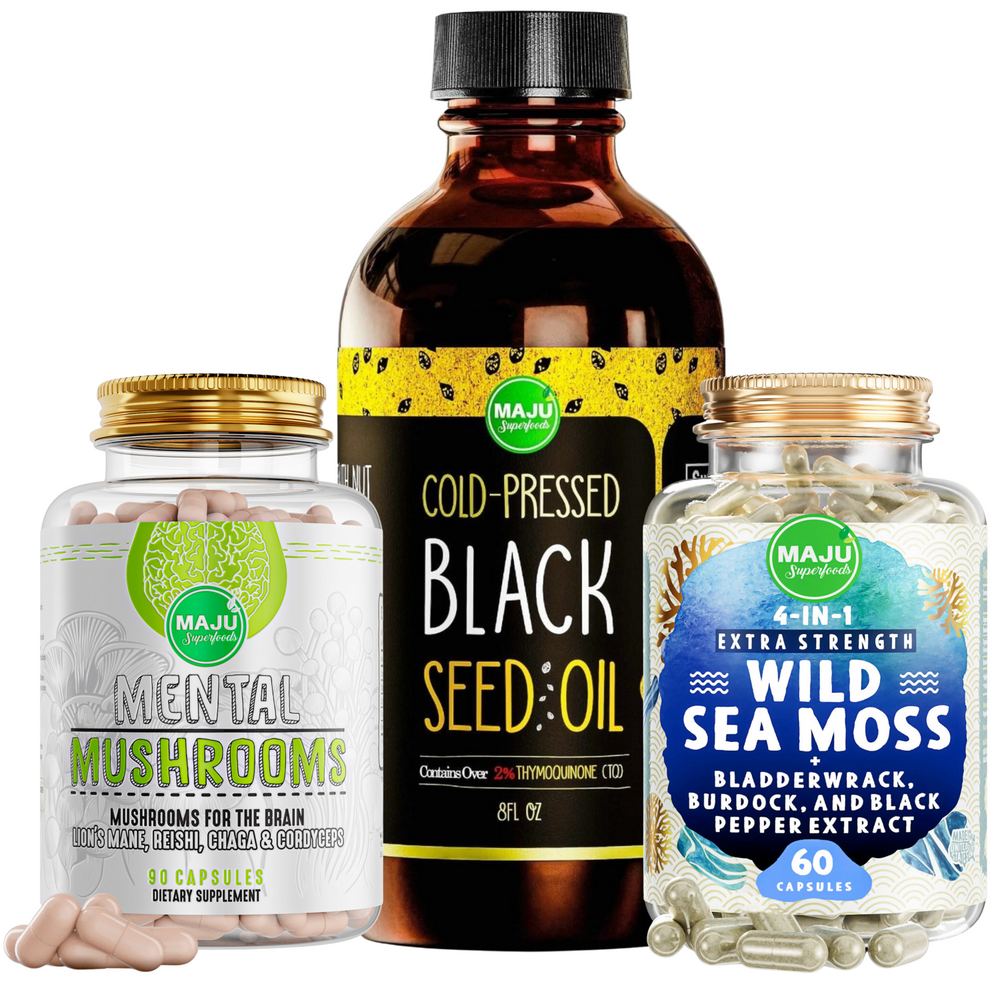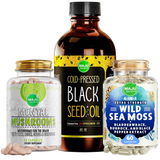 Easy Immunity Bundle
60-Day Satisfaction Guarantee
About this product
Maju's Easy Immunity Bundle includes the powerful immune boosting benefits of Black Seed Oil, Wild Sea Moss, and Mental Mushrooms. This trio works together harmoniously to provide the body with an abundance of vitamins, nutrients, minerals and antioxidants to support and strengthen the immune system. Save $14 and give your body the nutrition it needs to fight sickness quicker and stay healthy.
Health Benefits of Black Seed Oil*
Luscious Hair, Glowing Skin, & Strong Nails
Support Healthy Inflammation
Joint Support
Heart Healthy
Immune Boosting
May Support Weight Loss
Health Benefits of Wild Sea Moss*
Immune Boosting

Support Healthy Inflammation
Bone & Joint Support

Digestion Support
Promote Skin Health
Protect Against Free Radicals

Thyroid Support
Promote Heart Health 
Health Benefits of Mental Mushrooms*
Boost Energy & Mental Performance
Increase Calm & Focus
Boost Immunity
Increase Endurance & Stamina
Promotes Learning & Memory
Guaranteed Safe & Secure Checkout

As Seen On

---
FDA Disclaimer
These statements have not been evaluated by the Food and Drug Administration. These products are not intended to diagnose, treat, cure or prevent any disease.