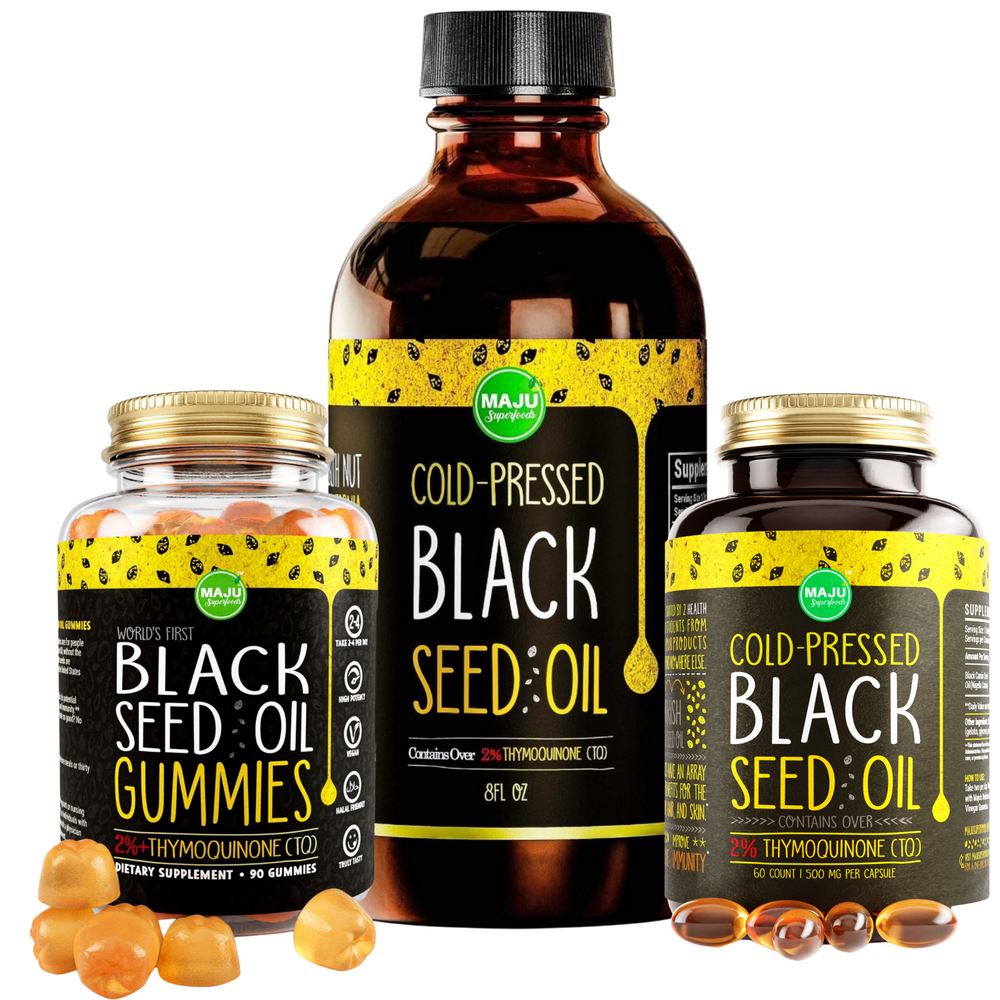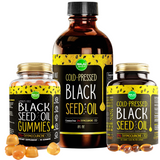 Black Seed Oil Bundle
60-Day Satisfaction Guarantee
About this product
Maju's Black Seed Oil Bundle harnesses the power of Black Seed Oil in three different forms: liquid, capsules, and gummies. This bundle was created to allow you to try all three products to find the form you like taking the most. Save $14 and attack stress and boost immunity with our famous Nigella sativa oil.
Health Benefits of Black Seed Oil*
Luscious Hair, Glowing Skin, & Strong Nails
Support Healthy Inflammation
Joint Support
Support Healthy Digestion
Immune Boosting
Guaranteed Safe & Secure Checkout

As Seen On

---
FDA Disclaimer
These statements have not been evaluated by the Food and Drug Administration. These products are not intended to diagnose, treat, cure or prevent any disease.