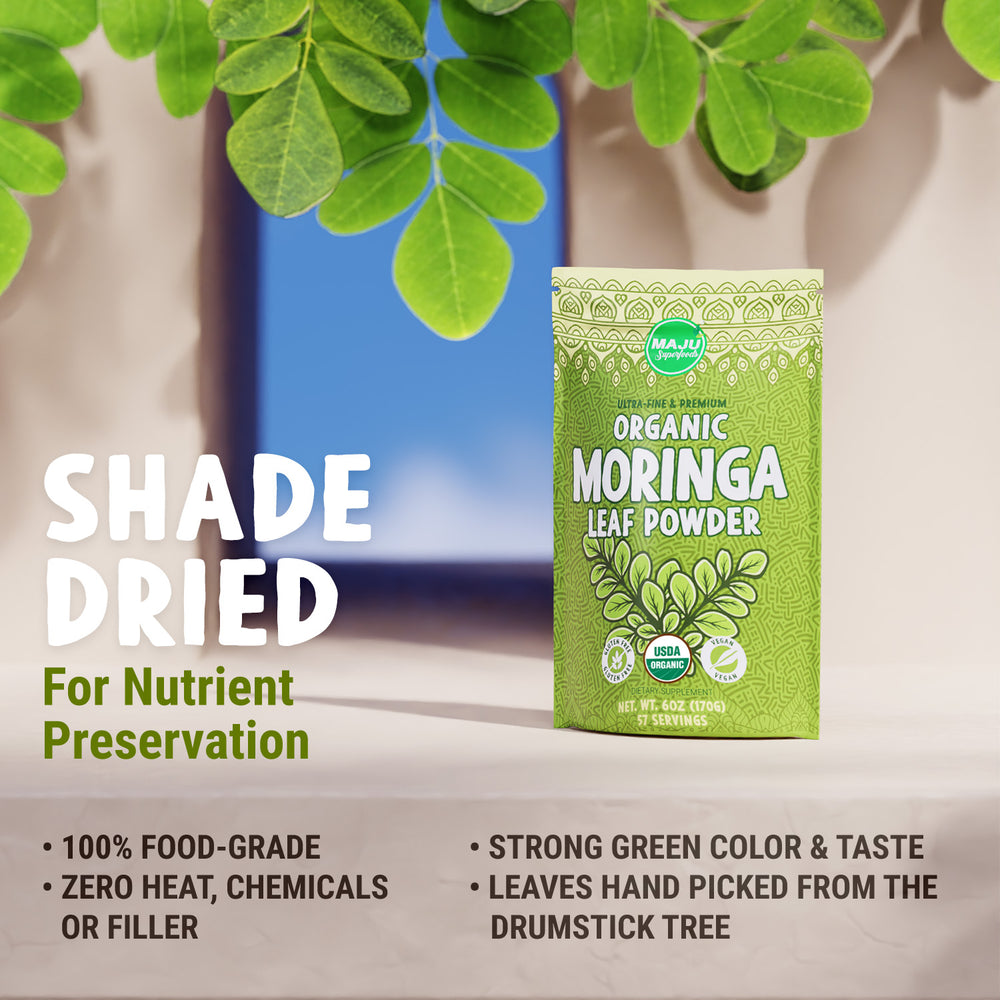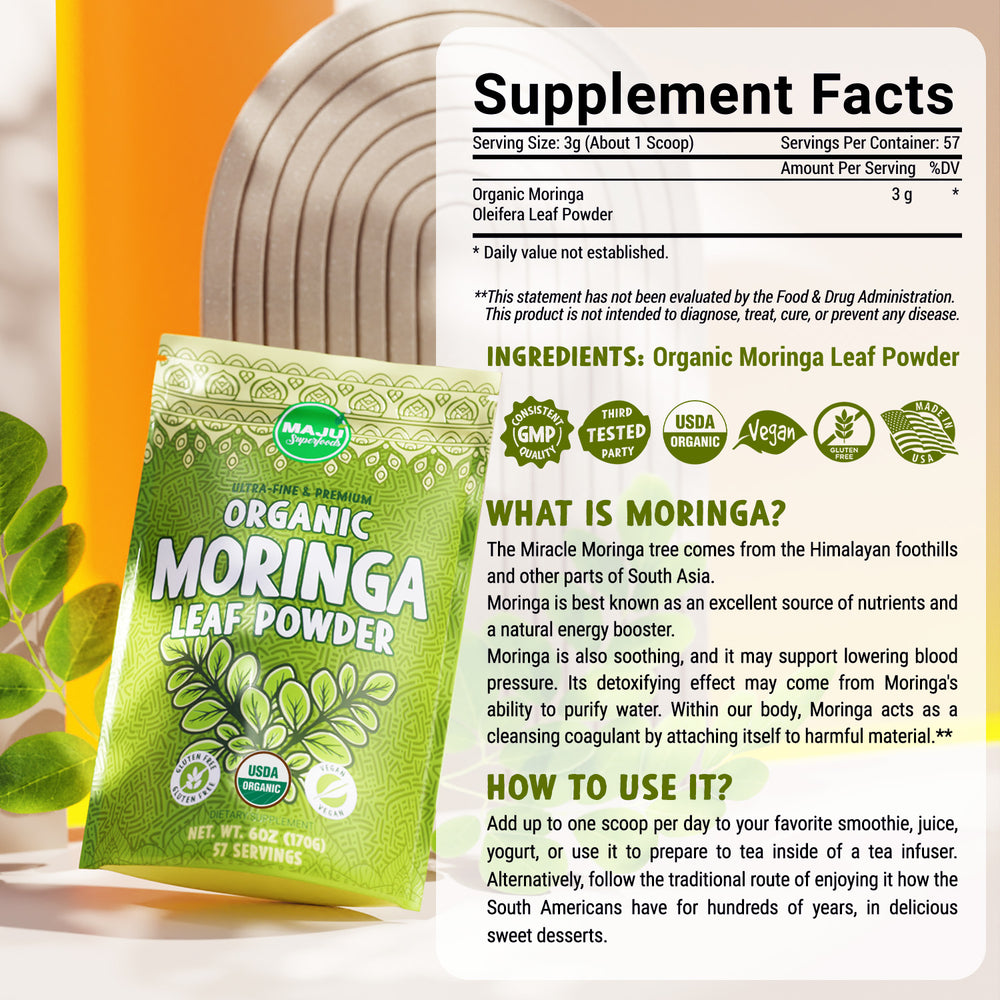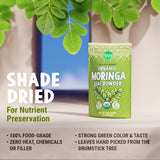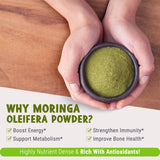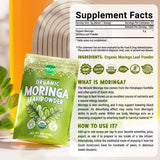 Organic Moringa Powder (6oz)
60-Day Satisfaction Guarantee
About this product
Maju's Moringa Powder is shade dried to preserve nutrients, and is hand selected to maintain the highest standard of leaf on the market. Our moringa boasts a strong, green color, and because we do not apply heat or chemicals at any point, it tastes as nature intended.
Some suppliers mix other types of leaves with their Moringa oleifera leaves to cut costs. Our Moringa is pure, potent, harvested from the drumstick tree (oleifera), and is never mixed with any fillers. It is also Organic, Non-GMO, Raw, and is shade-dried before being carefully dehydrated and powderized. Finally, our Moringa is packaged in the USA in a GMP certified facility.
Health Benefits of Moringa

 

Oleifera*
Nutrient Dense

Rich in Antioxidants

Support Healthy Inflammation

Energizing

Detoxifying
How To Take:
Add 1 teaspoon to your favorite beverage. Try stirring it into juice, smoothies, yogurt, or water.
What is Moringa?
Moringa is a fruit that originates from South America and Himalayan Foothills. It has been harvested and eaten for thousands of years and has been coveted for its fresh watercress taste, high nutritional content, and versatility. If you have never tried Moringa before, it has a refreshing taste that goes well with fruit smoothies, or as a mix for baked goods. Moringa is packed with vitamin A, B12, and C, so it should help give you an energy boost!
Key Compounds:
92 nutrients including vitamins, minerals, amino acids, fats, sterols,
alcohols, ketones, acids, alkaloids and flavonoids

46 antioxidants

36 agents supporting healthy inflammation

18 amino acids

9 essential amino acids
A Short History:
Originating in the Himalayan foothills of Southeast Asia, the Moringa oleifera tree, also known as the drumstick tree or "miracle tree", has been used traditionally for centuries to treat various diseases such as colds and diabetes. It is also utilized for its diverse nutrient content. According to research, because of its nutrient density, extracts from Moringa leaves have been used to help treat malnutrition.
Additional Resources:
Is Moringa Good For You? 5 Science Based Benefits
Guaranteed Safe & Secure Checkout

As Seen On

---
FDA Disclaimer
These statements have not been evaluated by the Food and Drug Administration. These products are not intended to diagnose, treat, cure or prevent any disease.